KTU Cabling Solutions offers a wide range of IT infrastructure solutions that can be tailored to the needs of various industries and implemented in a manner that facilitates stability, security and growth. Our cabling solutions range from complex networking solutions to connect your business with our hearts, to data and information security, physical security to infrastructural solutions which will become the engine that would propel your organization to the next level.

KTU Cabling Solutions focus on honesty and quality in terms of Technology and service delivery ensures that our customers are highly satisfied, happy and are able to reap the rich rewards of investing in the right cabling world.
Power Cabling
Computer equipment requires a "CLEAN" and dedicated power source in conjunction with the use of electrical noise protection device or power conditioner to prevent electrical noise disturbance. For maximum reliability, the independent feeder for the computer equipment must not be shared with other electrical devices dedicated power distribution solution for all computer equipment .Installation a three-phase or single phase wire power distribution system would be required for main-frame systems.
Precision air conditioning Systems
Precision air-conditioning systems regulate temperature and humidity for sensitive technology precisely to the last degree. The operating ranges of temperature and relative humidity for computer equipment are usually 21°C ± 3°C and 50% ± 10% respectively with the maximum rate of changes at 3°C and 6% per hour. In data centers and mobile phone network exchanges, their cost-efficient, continuous operation reliably ensures the high availability of computer systems.
IP & CCTV Surveillance
CCTV is used to monitor the security as well as operating environment of the data centre. IP video surveillance equipment has become the preferred solution for new surveillance installations as well as upgrades to legacy CCTV systems. It is a triplex (real time, playback and record) video recording system, which allows video monitoring, recording and playback simultaneously over the computer network or other telecommunications channels like phone line or mobile network. In addition, the surveillance network could also be integrated under Central Control and Management System
Data Cabling
Today, your network cabling system carries the lifeblood of your organization - information. The installation, material, quality of cable and testing procedures are all much more critical in data wiring than in voice. The main reason for this is that networks today are designed to carry large amounts of information at incredible speeds.

Data Center Cabling - Because the server room is the centralized brain of your structured cabling system, we take special care to design and install it according to the highest standards.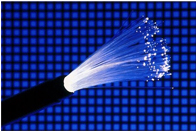 Fiber Optic Cabling
We install, terminate and test multi-mode and single-mode fiber. We've kept abreast of advances in the manufacture, termination and testing standards of fiber optic cable.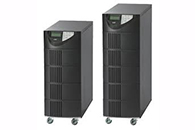 UPS System
To protect computers, data centers, telecommunication equipment or other electrical equipment where an unexpected power disruption could cause injuries, fatalities, serious business disruption or data loss
Access Control
Restrict access to server room, data center or office area for unauthorized users. We provides A cost effective and highly flexible access control system for companies.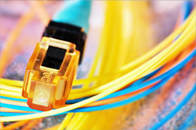 Voice Cabling
Unshielded Twisted Pair has been designed for use in voice applications and local area networks. Because of the relatively low cost, this cable is widely used and is available in several different performance categories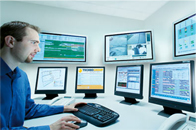 Environmental Monitoring Systems.
Today your computer room or server room is a critical part of your business infrastructure and as such you need to be secure in the knowledge that it always remains operational. It is vital that all your sensitive equipment is monitored and controlled. Get SMS or email alert when temperature change, Humidity change, Water leakage, Airflow and Detection of AC Power Line Voltage change.
Serverroom Construction
All IT Rooms provides for the design and construction of your server room/datacenter. A server room/datacenter is a complexity of many disciplines like climate control, electrical engineering, IT, construction work, monitoring, security, etc. For a proper design of your server room/datacenter you need many specialists; people with the right skills, experience and knowledge about the latest developments it the market. At All IT Rooms you will find those specialists.
Switches
A network switch is a small hardware device that joins multiple computers together within one local area network (LAN). Technically, network switches operate at layer two (Data Link Layer) of the OSI model. Installation and configuration of layer 2 and layer 3 switches.
PABX
The first thing you would notice about PBX, which stands for Private Branch Exchange, and PABX, which stands for Private Automatic Branch Exchange, is the presence of the word automatic. This gives a hint on how the two differ from each other. Basically, a PABX is just a type of PBX that is automated.

PBX is a very old concept in telephony that started long before electronics were involved in it. In its earliest days, As technology evolved, new improvements were a PABX was created for the new automated system while PBX was used to identify the older manual system.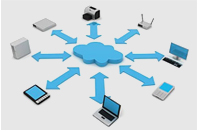 Wireless Systems
Organizations are now continually adopting wireless and mobile networks to link employees, clients, suppliers and partners. Business users come to be accustomed to having easy connectivity to the Internet regardless of location.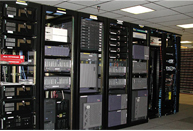 Server Racks
Server room is a room that houses mainly computer servers In information technology circles, the term is generally used for smaller arrangements of servers: larger groups of servers are housed in data centers Server moms usually contain headless computers connected.
Maintenance Contracts
Our inspection can detect and correct potential failures either before they occur or before they develop into major defects. Precision air conditioning Systems ,PABX, UPS System, Access control, Environmental Monitoring Systems IP & CCTV Surveillance Our customers often ask what is the difference between "maintenance" and "repair".

Our maintenance contract is designed to detect or prevent a fault from occurring. have a lot of mechanical parts and faults will occur over time, despite our best efforts - and this is where "repairing" comes in. Repairing is when we are called out, or have contacted the customer as a result of a maintenance inspection, to fix a fault. Our commercial maintenance contracts have a preferential clause which waives the callout charge if a fault is detected - of course we still have to charge for time and materials, but we do not undertake any repair without calling the customer first.